Welcome to our 'Sports Plan'
It is clearly evident that there is a lot of interest in sports betting and we've got a tipster who knows plenty about not only the sports competitions but more importantly the different betting options available to you. So we bring you his picks & predictions and how best to play that selection.
Why Bet On Sports?

The great thing about sports is the 'interest' factor - your investment is not over in a minute or so, in most cases it lasts for an hour or more! Secondly, by playing the options, you can still back a hot favourite but get good odds.
Selections For 10th September
We spread the interest over 3 sports today, with the NRL and AFL games this evening and the US OPEN TENNIS over the weekend.
It's play off time in the Rugby League competition while we're into the preliminary finals of the AFL. And come this weekend, the winner of the tennis Grand Slam at Flushing Meadows will be known. .
To see how we have assessed these events, check out our 'ANALYSIS' of each event below.
Follow Our Selections ... and monitor our PERFORMANCE
If you want to recall what a previous day's selections were, or to see how we've been doing in the past, simply go to the PERFORMANCE tab on the Homepage at www.RacingTips.co.nz
SPORTS EVENTS
Event 1 -
Rugby League - NRL
Melbourne Storm vs Manly Sea Eagles
10th September 2021 - 9:50 p.m.
Selection
Manly Sea Eagles to score 'Over 17.5 Points'
(See analysis below)
Event 2 -
Aussie Rules - AFL
Melbourne Demons vs Geelong Cats
10th September 2021 - 9:50 p.m.
Selection
Melbourne Demons to win -11.5
(See analysis below)
US Open - Final
13th September 2021 - 7:00 a.m.
Selection
Novak Djokovic to win
(See analysis below)
Suggested Bets
Suggestion - 1
All Up
Description
All 3 Options - 4 Bets x $10 Stake
Return
To a $10 stake = $51.80
Suggestion - 2
Multi - Trixie*
Description
Return
*Bet 1: All Up - Events 1 and 2
To a $10 Stake = $33.85
*Bet 2: All Up - Events 1 and 3
To a $10 Stake = $28.00
*Bet 3: All Up - Events 2 and 3
To a $10 Stake = $28.29
*Bet 4: All Up - Events 1,2 and 3
To a $10 Stake = $51.80
*Total Stake = $40 | Return if all win
To a $10 Stake = $141.94
Analysis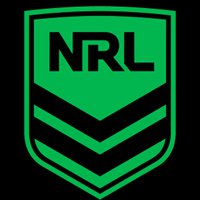 Melbourne Storm are quite rightly the favourites for what should be an extremely competitive game as we head into the finals but we're not necessarily looking at Manly Sea Eagles to win – just score points .
The Storm welcome back a lot of players who will be fresh. But the game could well be played at a torrid pace and if any of those players lack a bit of match fitness, they may well be gasping as the game progresses. And let in a few tries.
With possibly the best player in the NRL at the moment in Tommy Trbojevic in the Eagles side, they have a player that knows how to get to the line. He is second on the total tries scored this season (with 25) while third on that list is also an Eagles player in Jason Saab.
Add to that, the NRL's top points scorer this season is Manly's Reuben Garrick (with a club record 304 points) so they certainly have the talent to accumulate points in this match.
So we think the Eagles can score over 17.5 points and return us $1.83
Analysis
We're into the preliminary finals of the AFL season on Friday night and we really like the chances of the Melbourne Demons. They are the top seed and minor premier winners.
In the first round of the play offs they were super impressive in putting away Brisbane Lions 93 to 60. That gave them a rest week last weekend and they'll be freshened up nicely for this match.
Their opponents, the Geelong Cats, are a good side and in fact this will be their fifth preliminary final in six years! After a slow start in the match against Greater West Sydney last weekend, the Cats finished strongly with their key forward star Tom Hawkins kicking 3 goals (5 in the match) in the final term for them to run away with the game.
The Cats captain Joel Selwood became the club's all time games record holder last week (333 games) and you can be sure he'll lead a strong challenge to the Demons.
But they can't afford to give Melbourne a lead – Geelong's game was very scrappy early on last week and their performance against Port Adelaide the week prior was poor.
And the Round 23 match against the Cats will be fresh in the minds of the Demons – they came back from 44 points down in that match with skipper Max Gawn scoring the winner after the siren. We think they won't leave that to chance this time and look for the Demons to win by + 11.5.
Analysis
Grand Slam tennis brings out the best, and the best in the players. And this week we've been able to watch a lot of great matches at the US Open.
By the time the final comes around, we hope you'll enjoy having an interest in the semi final as well – because our selection is for number 1 seed Novak Djokovic to win the FINAL of the US OPEN Tennis
Novak has no Nadal or Federer to contend with this year and has slowly built to the semis at this stage
He has to get past number 4 seed Alexander Zverev on Saturday to reach the final but should he do that, then we don't see him losing the final and becoming the holder of all four grand slams in one year!
Novak has had an amazing year and his one slip up was at the Olympics in July when in fact Alexander beat him in 3 sets. But Novak also lost to Pablo Carreno-Busta at that tournament so we wonder if the hot conditions saw him off his best performances.
He didn't play any tournaments the whole of August and went straight into the US Open last week … clearly a strategy that he knows is best and we look for him to produce the two wins over the weekend to take out the title.
Come the final, the $1.53 might look attractive, albeit it is short odds.